CryptoTag Zeus can be purchased at cryptotag.io. Claims to be:
Fireproof up to 1665°C / 3029 °F
Waterproof
Setup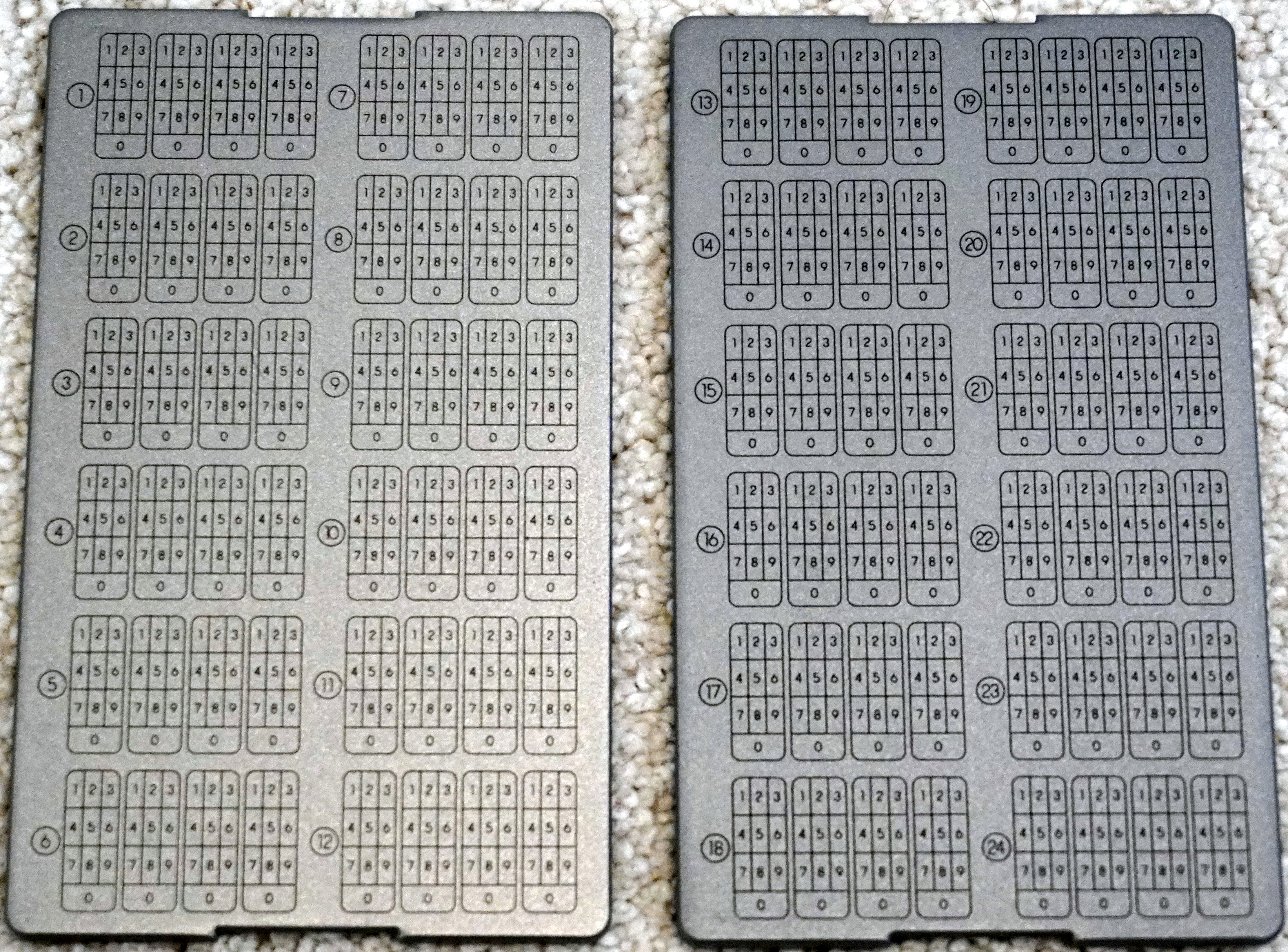 Setup was easy as expected.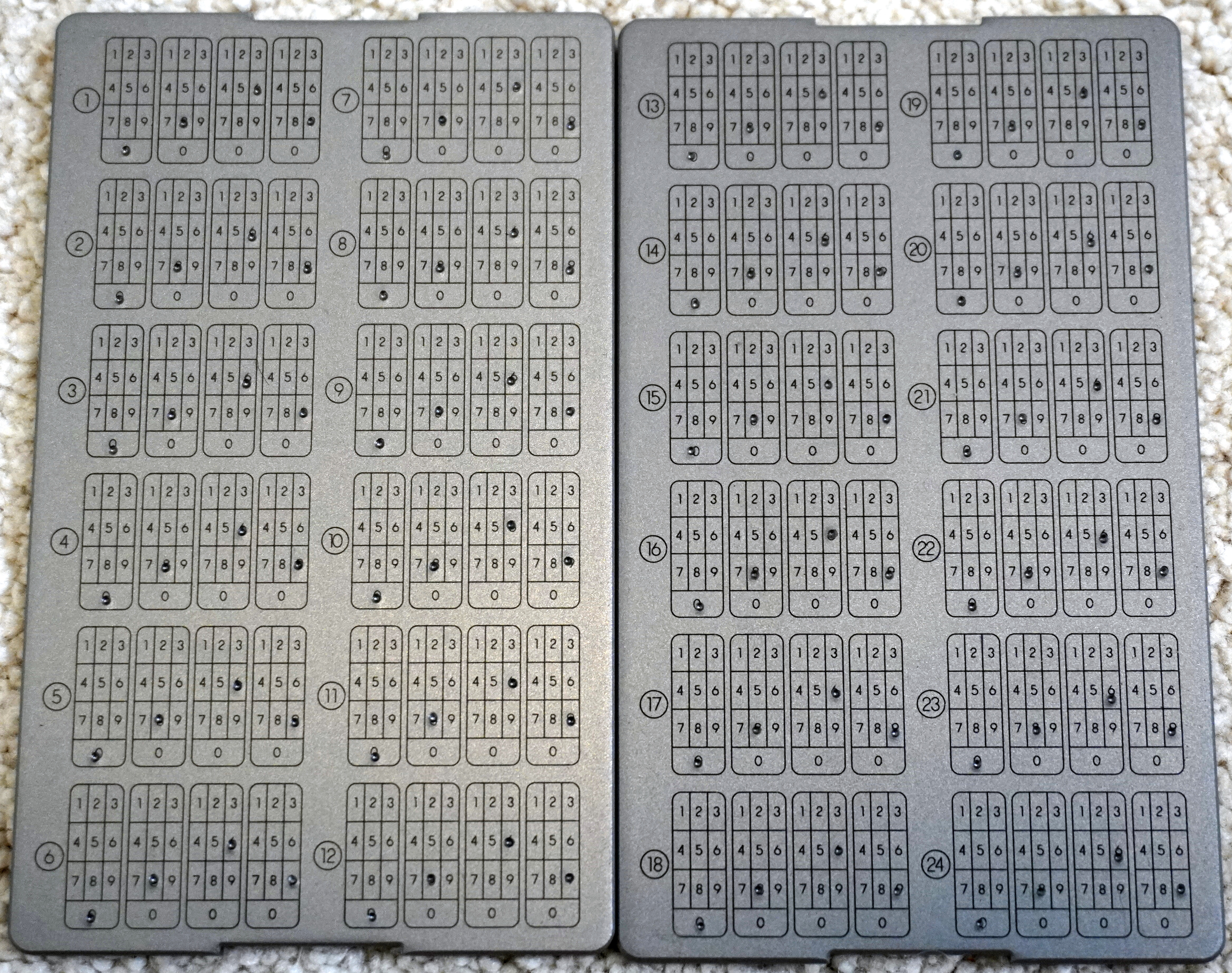 Heat Stress Test
Zeus is pretty much the same body as Thor (which I tested years ago) and it performed admirably.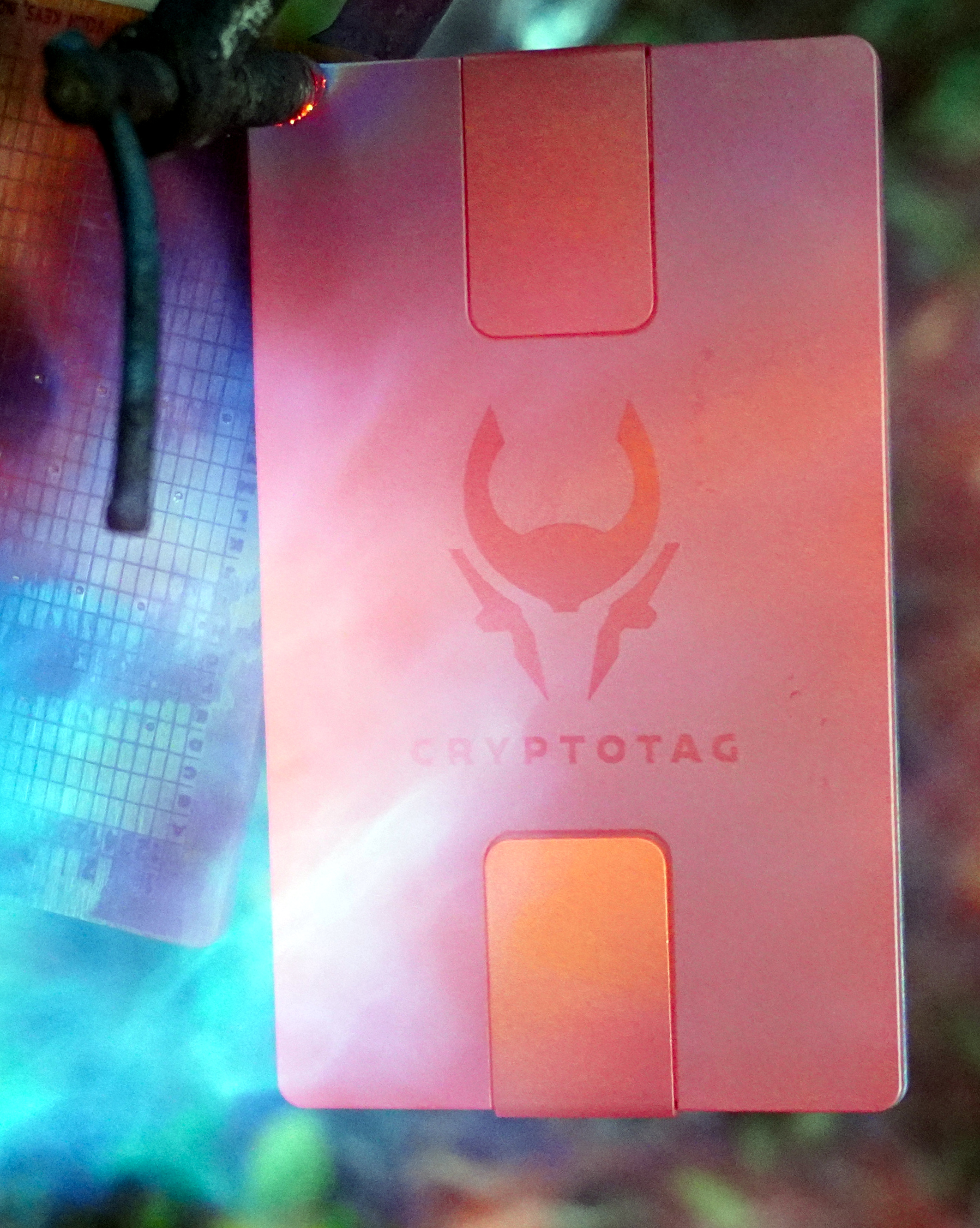 One thing I particularly appreciate about CyptoTag is their fastener system. Unlike the many products that use screws, the slide-on fasteners that CryptoTag users are very easy to pry off with a simple flathead screwdriver even if device deformation occurs.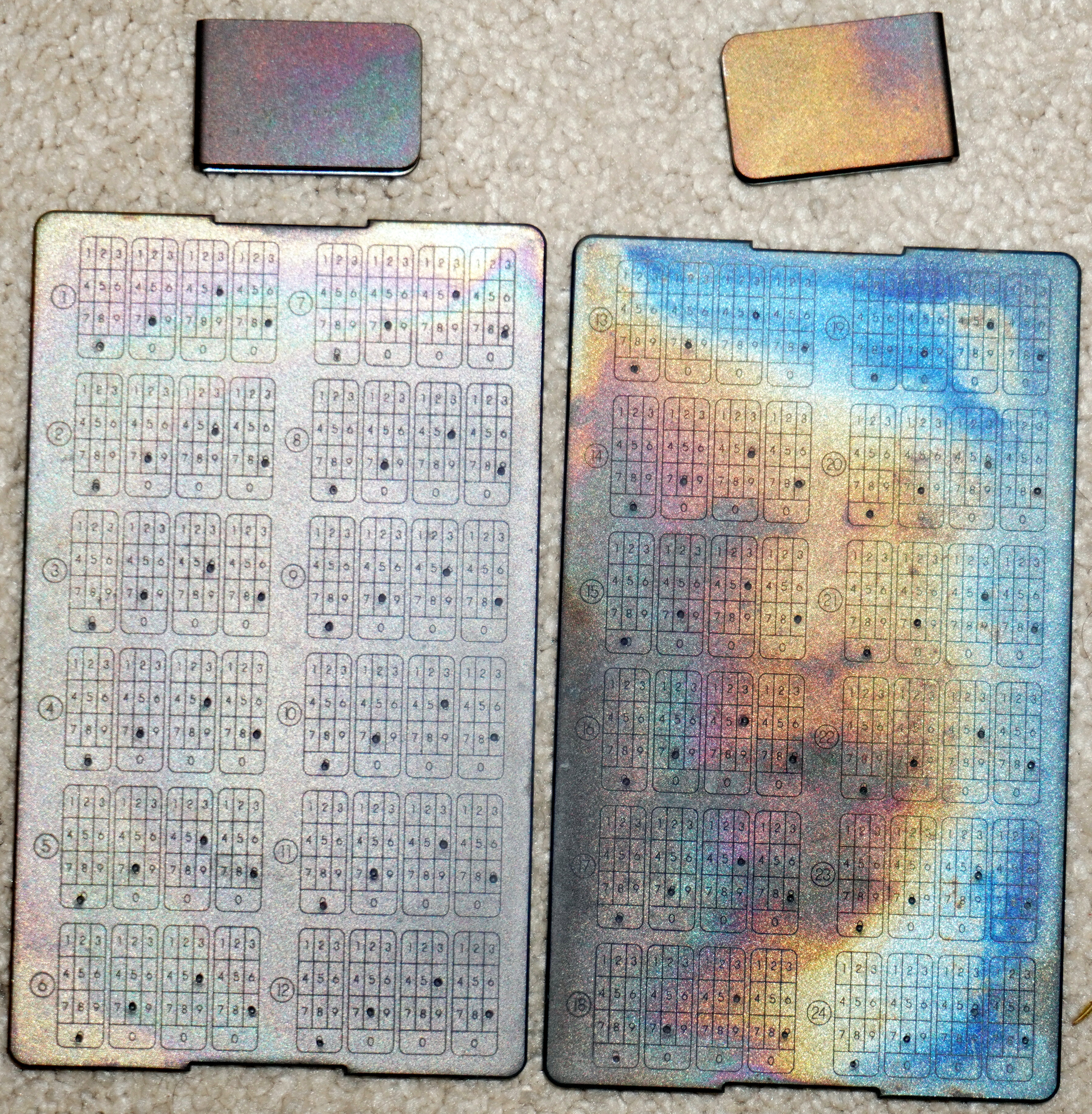 Corrosion Stress Test
Somewhat concerning because you can see some parts of the template are fading. The data and template are still legible, though it would take a bit of work to recover this data. CryptoTag might want to take another look at how they are etching the template onto this device.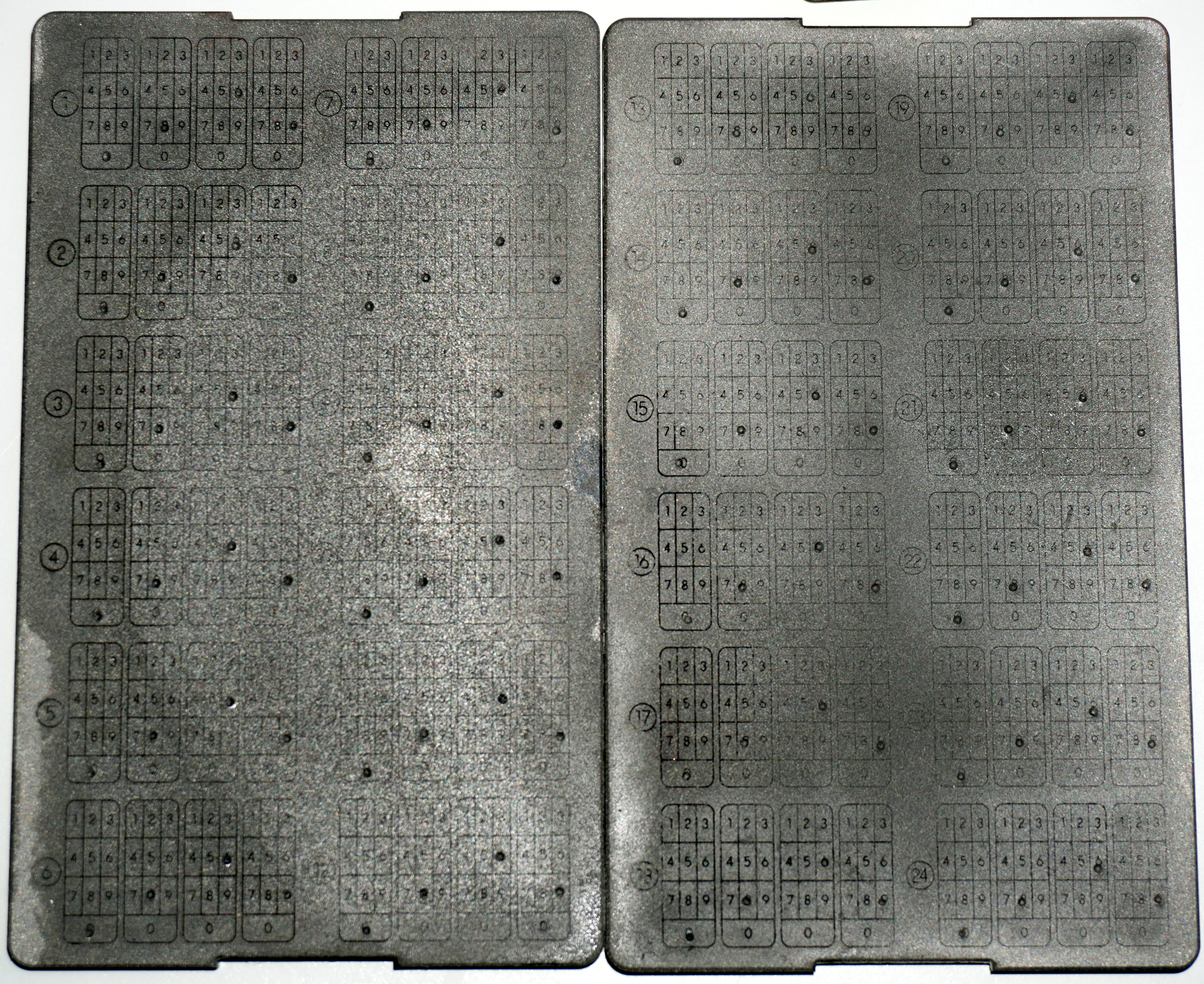 Crush Stress Test
No data loss. Would still require some work to decode the data from parts where the template is missing.