You can learn about the SteelWallet project on github. This project is unique in that it includes 3D printable templates for enclosures and tamper evident locks. It doesn't make any durability claims.
Setup
I tried both stamping and dremel etching on the titanium and the steel plates. Etching seems to be the way to go.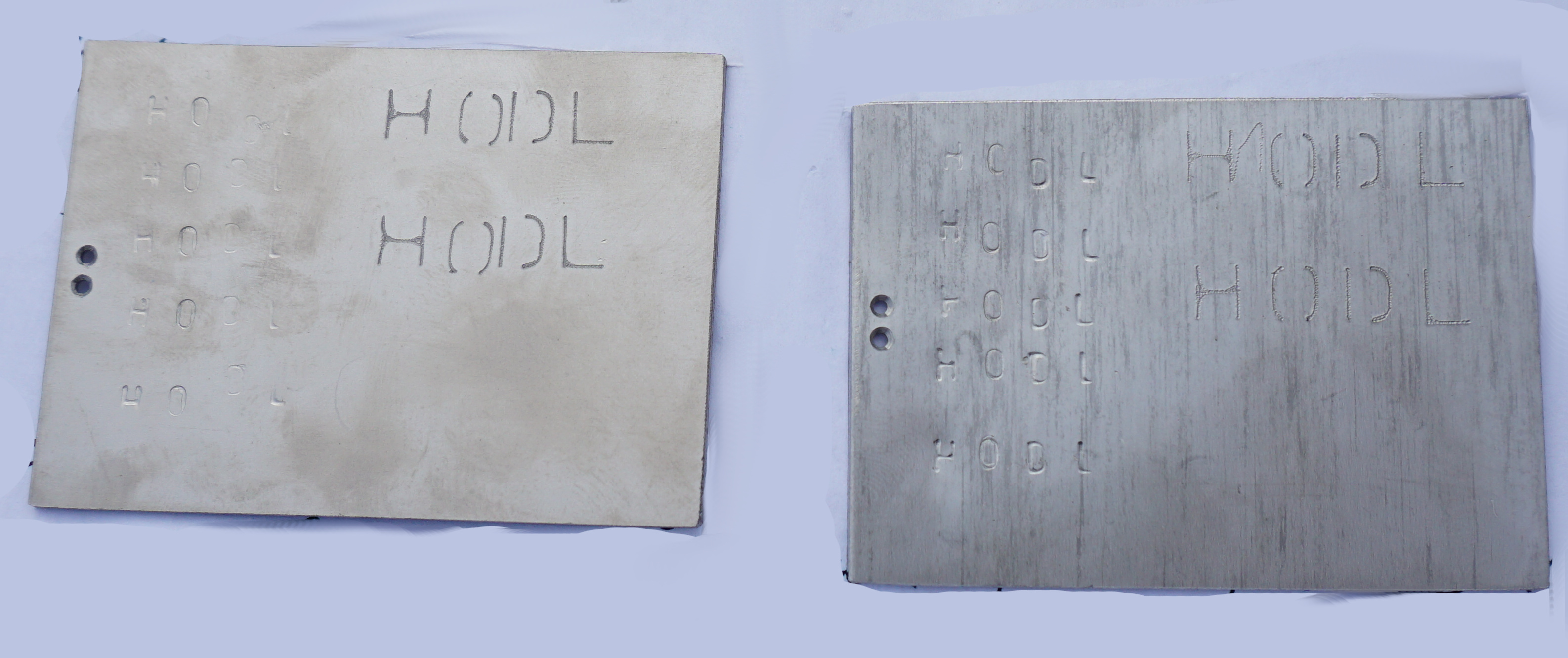 Heat Stress Test
This photo isn't great, but there was no data loss.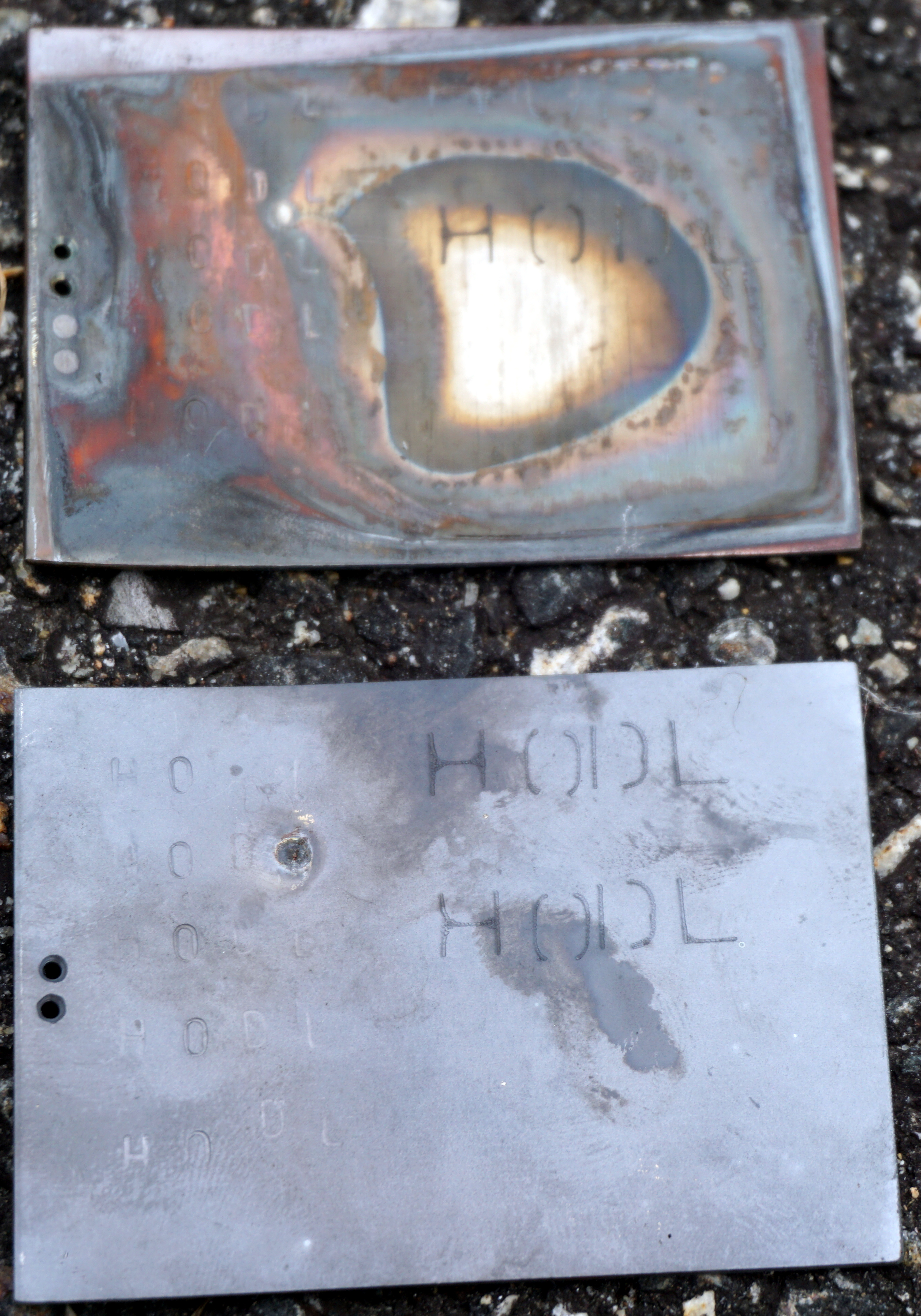 Corrosion Stress Test
No data loss.

Crush Stress Test
No data loss.