Smallseed can be purchased at smallseed.cc. Claims to be:
Waterproof
Fireproof
Corrosion Resistant
Hacker-proof
Smallseed has preformed their own extensive stress tests that you can watch here.
Setup
Super straightforward center punch setup process.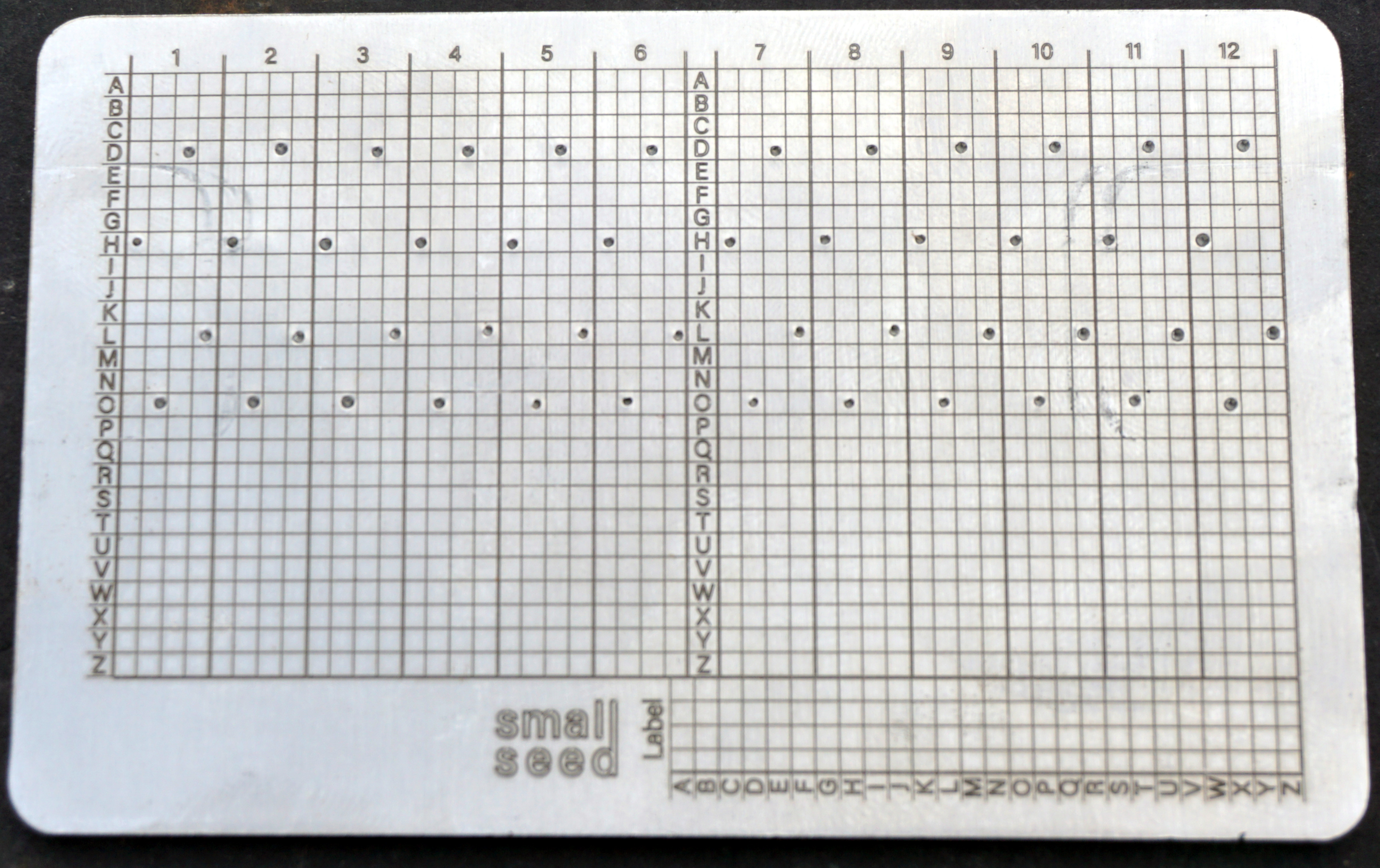 Heat Stress Test
No data loss.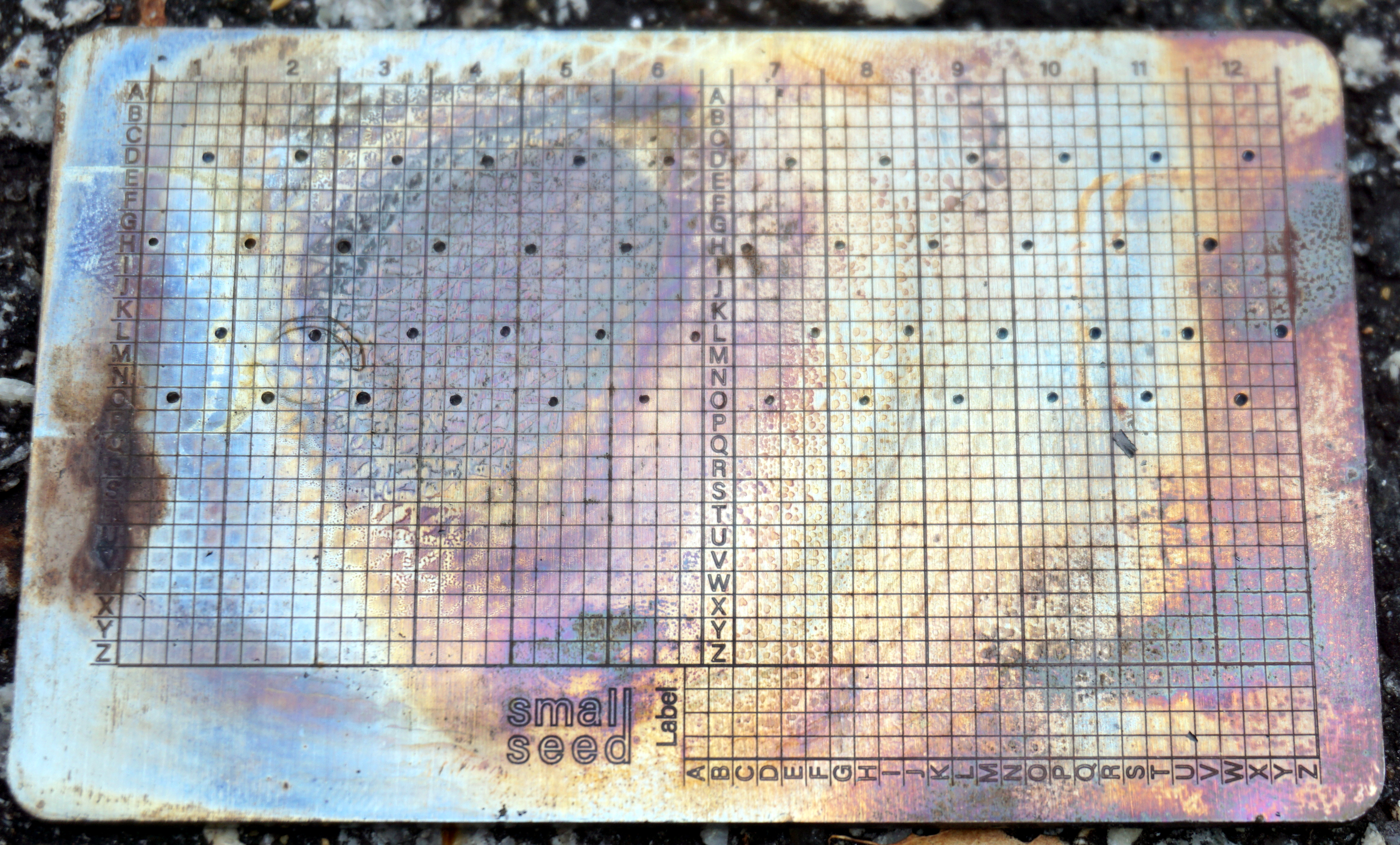 Corrosion Stress Test
While the legibility of the letters and numbers has dissapeared, you can reconstruct the seed by counting the rows and columns out. No data loss.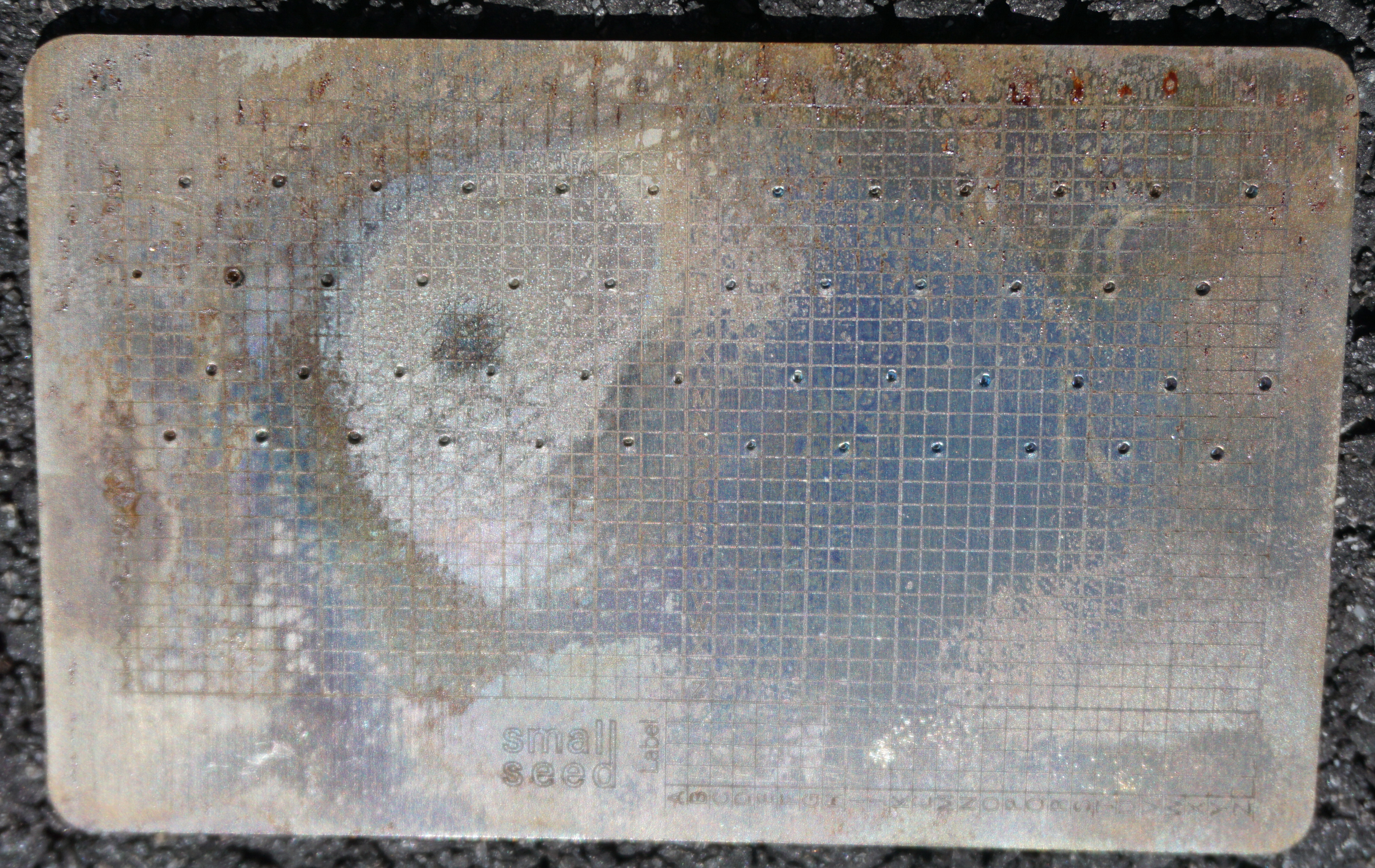 Crush Stress Test
No data loss.